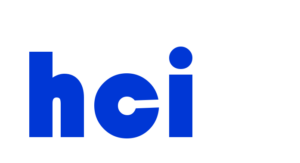 hat sich auf die Betreuung von und Serviceleistungen für Unternehmen in den Bereichen
Destination Marketing und Sales Support
Travel Technology
spezialisiert.
HCI Heritage Consult International Ltd. & Co KG
gewährleistet durch sein Netzwerk im Bundesgebiet eine flächendeckende Präsenz und optimale Betreuung
setzt modernste Technologie ein
nutzt die modernen Marketing- und Vertriebswege
handelt schnell und flexibel für Sie im Markt.
Wir arbeiten streng erfolgsorientiert.
Was tun wir
Umsatzziel oder Marketingziel definieren unter Berücksichtigung der Rahmenbedingungen
Gemeinsame Erstellung eines Marketingplanes oder Vertriebsplanes unter Berücksichtigung der Zielgruppen und weiterer relevanter Faktoren zur Vermarktung
Pressearbeit, Mailingaktionen
Präsentation und Produktschulung vor Ort, nach Ihrer Vorgabe
Reporting zeitnah und umfassend nach Ihren Vorgaben
Repräsentanz für Sie auf überregionalen und regionalen touristischen Messen, sofern dieses gewünscht ist
Repräsentanz für Sie auf Hausmessen der Veranstalter und Reisebüros
Marktdurchdringung bis zum Endkunden / Einzelkunden
Handling / Sales agency
Was bieten wir Ihnen
Kompetente, erfahrene Marketing- und Vertriebskräfte der HCI Heritage Consult International Ltd & Co KG und unseres Netzwerkes in den Quellmärkten Deutschlands, der Schweiz und Österreich
Ausgebildete Trainer und Dozenten der Tourismuswirtschaft, renommierte Reisejournalisten und das Netzwerk der HCI Heritage Consult International Ltd & Co KG mit den unterschiedlichsten Geschäftsfeldern
Umfassende / intensive Kenntnisse der jeweiligen regionalen Märkte und der damit verbundenen Zielgruppen

Busunternehmen ( Katalog- und Gruppenreisen )

Spezialveranstalter (z. B. Incentive- und Eventagenturen, Incoming) usw.

Aktuelle Kundendateien für alle relevanten Zielgruppen
Nachweislicher Erfolg in der Vermarktung von Destinationen in den wichtigsten Quellmärkten und Zielgruppen
Was tun wir
WHY SHOULD YOU CHOOSE US?
Shorter time-to-market for your product in Germany, Austria, Switzerland and Russia – we know with whom how and when to speak.
We know the markets, we know the people, and we know the tools!
What we do for you:

photo credit: Arturo de Albornoz
1 PR / Marketing
1.1 Press
regular press releases based on your input
publishing in news portals
distribution to journalists
1.2 Training
Training events with professional organizations and tour operators
creation and distribution of E-Learning courses
1.3 Trade fairs
organization of appointments for central trade fairs (ITB, WTM and other)
Organizational help for regional or specialized trade fairs
1.4 Product
Adapting to trends and customer requirements and market conditions
1.5 Competition observation
1.6 Website
Your own marketing web site
2 Sales support
2.1 First contact
Selection of suitable tour operators / travel agents
Market preparation by press and public relations
2.2 Mailing
Mailing to contact
Periodic mailings with special offers, news, etc.
2.3 Follow up
Regular telephone and / or personal contact with the decision makers
3 Trouble Shooting
Help with problems in contract design, processing, misunderstandings

photo credit: danielbroche
Our experience:
Proven success in destination marketing for Indian, European and African tour operators and lodges.
Owner 25 year in the travel business. Company founded 1999.
Head of Russian office also 25 years in travel business and academic at university
Solid databases for German, Austrian, Swiss and Russian touristic market
Personal contact to the decision makers in the business in all this countries
Degree as Trainer in Tourism from Deutschen Seminar für Touristik
Experience and proven success in development of e-learning courses for touristic destinations
Experienced web designer and software developer in-house
What we don't do
We are part of your sales and marketing team, but we do not accept bookings – all dealings are directly with you. We do not accept or handle any payments from customers – all payments are directly to you.
If necessary we find a sales agency for you.
Ask us for an offer.